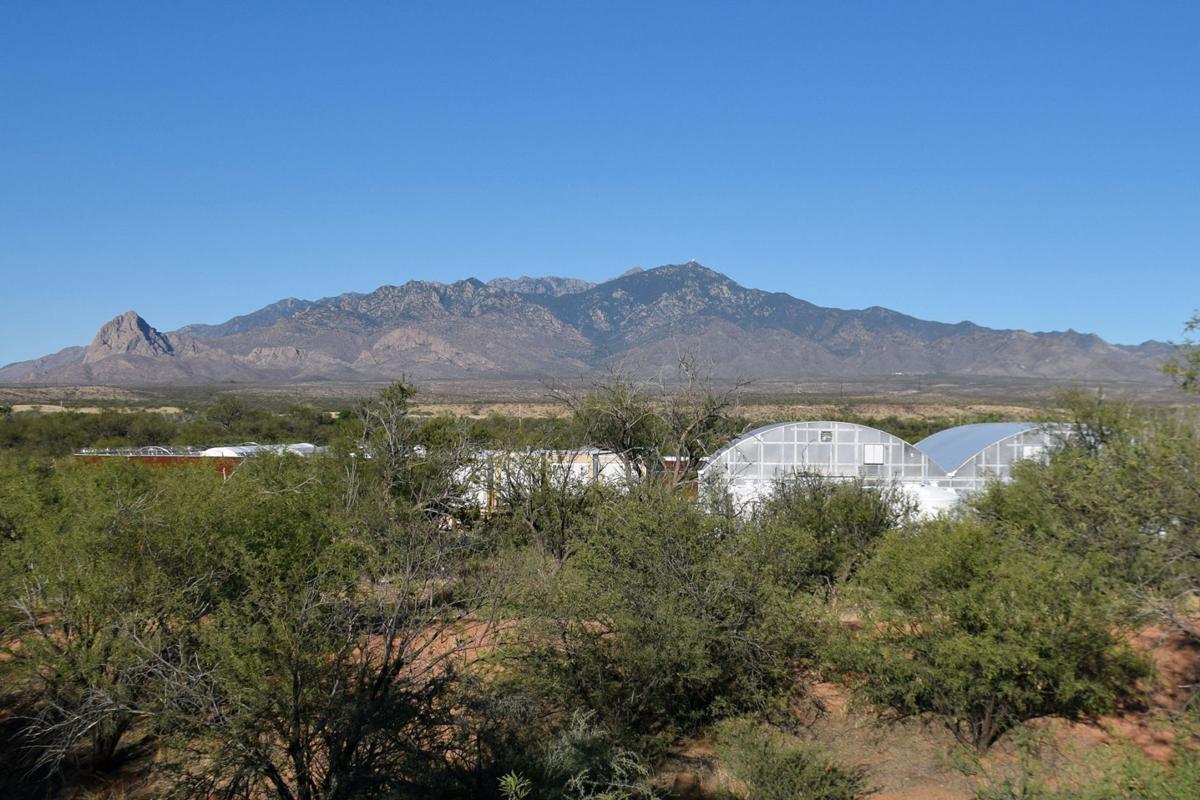 Amado, Arizona.-Ample space, plenty of sun, relatively cooler temperatures and access to high quality well water in the Amado area are a few of the factors that attracted Tucson-based Earth's Healing Medical Marijuana Dispensary to purchase about 80 acres of land for its growing operations in Santa Cruz County this summer. "We wanted to keep our business close to home," added Operations Director William Ellio
t in an email Monday morning. "(Owner Vicky Puchi-Saavedra) is from Santa Cruz County, and this type of land seemed to be a perfect fit for our operation." Earth's Healing is the third medical marijuana dispensary to establish greenhouses and fields in the county since 2014, when Nature's AZ Medicine first opened up shop in Amado, followed by Elephant Head Farm in August 2015.
None of the three companies sell their products in the county – their retail operations are in the Tucson and Phoenix areas – but representatives from all three companies said the decision to locate just south of the dividing line between Santa Cruz and Pima counties was mainly based on the availability of needed resources. "Apparently it'
s a trend," said Mark Steinmetz, who founded Nature's AZ Medicine, during a phone interview in July. "I think you are starting to see more companies wanting to go down there … for the same reasons there's a huge tomato house across the highway: the availability of land, workforce, water, electricity."
He added that at a higher elevation than Pima or Maricopa counties, Santa Cruz County's lower temperatures are a major draw for his company's greenhouses. Gordon Hamilton, manager at Elephant Head Farm, said the weather also works well for open fields, which benefit from monsoon rains during the growing season and dry weather during the harvest. For a business that still sees a fair amount of stigma, having plenty of open space is also important, he added. "It's a new industry, so everybody's kind of learning, we'r
e figuring it out as we go along. But the most attractive thing for us to have a lot of space around us so we don't have any problems with neighbors. We definitely want to be good citizens in the local community," he said.
The location of the three medical marijuana operations so close to the county line is convenient since it's a little closer to the markets in Tucson and Phoenix than other parts of Santa Cruz County, Steinmetz said. But Hamilton and Elliot added that they don't have a choice because federal authorities would seize any marijuana they tried to transport through the Border Patrol's immigration checkpoint on Interstate 19 north of Tubac. "We cannot travel thr
ough the checkpoints with product, so being north of the checkpoint was the only option," Elliott said. In a written statement, the Border Patrol's Tucson Sector said that while "state law allows for the possession of medical marijuana in Arizona, it does not limit, replace, or supersede Title 21 of the United States Code Controlled Substance Act.
Agents who encounter subjects in possession of medical marijuana under state law will seize the marijuana pursuant to the federal laws." That's OK for Steinmetz, he said, because his Amado farm allows him to hire employees from Santa Cruz County as well as Tucson, Sahuarita or Green Valley. "We get a really good response from people. We haven't had problems hiring," he said, adding that with a reasonable cost of living and the beautiful landscape, he has even had a number of employees from Phoenix choose to relocate to Santa Cruz County. Win-win situation? While the benefits for medical marijuana companies in Santa Cruz County may abound, there has been some local pushback against marijuana growing operations in the county.
During a meeting in May of the Santa Cruz Valley Citizens Council in Tubac, audience members spoke out against Earth's Healing's proposed operation, citing concerns over safety, water use, noise and light pollution, among other things. Many of those concerns stemmed from Nature's AZ Medicine's growing operations, which has caused complaints among neighbors in the past over trash blowing off the site, noise fro
m trucks and generators and the potent smell of marijuana, which neighbors say lowers their property values. However, leaders from all three companies said that in addition to benefiting from the open spaces and plentiful resources available in Santa Cruz County, their businesses also provide a positive investment in the surrounding community.
The biggest upside? Jobs, said Hamilton, who said he hires locally as much as possible and has had a great experience with local workers. "There aren't that ma
ny jobs in the area, and the ones that do exist, many of them are minimum wage," added Steinmetz, who said his company pays well above the minimum wage and offers year-round employment, which is hard to find in the county. He said he thinks that as people from the Phoenix area recognize the beauty and opportunity in Santa Cruz County, there will be more companies that bring in higher-paying, reliable jobs for the local workforce, as well as coming for tourism after getting a taste of the area during work-related visits. In addition to bringing jobs, Earth's Healing also has a mission to help people better understand the medicinal benefits of cannabis, owner Puchi-Saavedra said, "so we will be having some educational events."
As one of the early medical marijuana companies to set up shop in the county, Elliott said Earth's Healing is committed to setting a high standard for future businesses as well. "We believe in doing things the right way and not cutting corners," he said, which he hopes will help the county develop its expectations for others in the business who might come in the future.
http://www.nogalesinternational.com/news/amado-area-perfect-fit-for-medical-marijuana-growers/article_cf1eac8a-8c65-11e7-8eed-078c59cea472.html