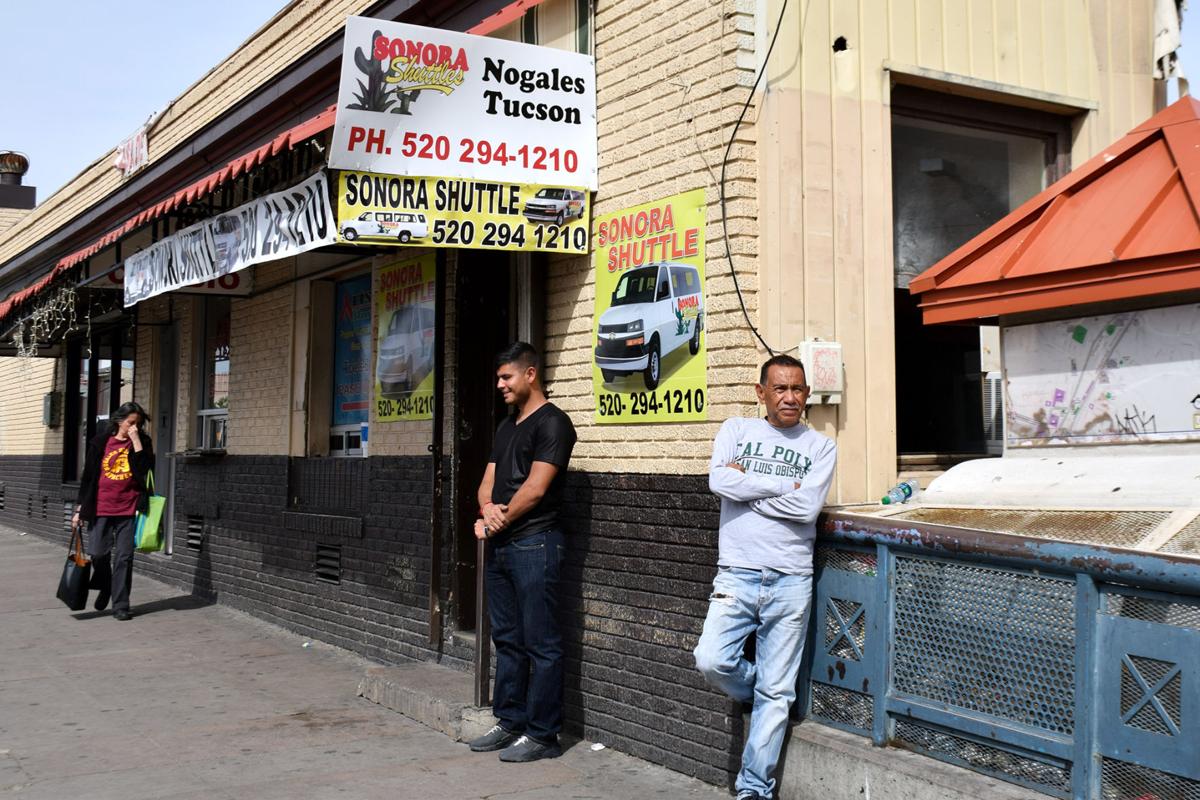 Nogales, AZ.- Shuttles see slow business, increased competition amid 'Trump terror' Gerry Vasquez stood in the shade next to a large yellow sign with red lett
ers advertising Sonora Shuttles waiting for border-crossers who needed a ride to Tucson or Phoenix last Friday afternoon. Like many of the shuttle drivers sitting in their vans or standing on the sidewalk along Terrace Avenue, just up the hill from
the Dennis DeConcini Port of Entry in Nogales, Vasquez said he's spent more time waiting for shuttle riders than transporting them in recent months. "People are afraid to come," he said. "It's the change in the government.
Mr. Trump has scared everybody.
" Vasquez, echoed by other shuttle drivers waiting near the port, said their businesses took a significant hit at the beginning of the year when President Donald Trump took office, and the situation hasn't improved since. "People in Mexico hear rumors that their passports will be taken away, that they'll be detained at the border," he said. And though in his experience those fears are unfounded, he added that customers "hear the rumors and they don't want to come." The sudden downturn in customers since late January has been hard on shuttle companies, forcing the already tight competition to stiffen, drivers said.
And while several of the companies have come to an agreement to prevent price gouging and unfair competition, many drivers are uncertain that the deal will hold up in the long run as they all struggle to make ends meet. "What can we do, there's no one coming," said
Carlos Martinez, a Sonora Shuttle driver. "It's the same way for everybody in Nogales. We're not closing down, but we're not making any money." Earlier this year, some of the shuttle companies started dropping their prices or offering free return trips from Tucson to Nogales to drum up more customers, said Marvin Murua, who has been a driver for Premier Shuttle for about 15 years.
The price changes, in addition to lingering tensions about runners, who recruit passengers in Nogales, Sonora and bring them across the line to shuttle drivers in Nogales, Ariz. for a small fee, have made the financial situation even more difficult, he said. "My competition, sometimes they
lower their price to make it more attractive to the people, so of course we have to fight back and lower our prices too," agreed Bernardo García, a Sahuaro Shuttle driver.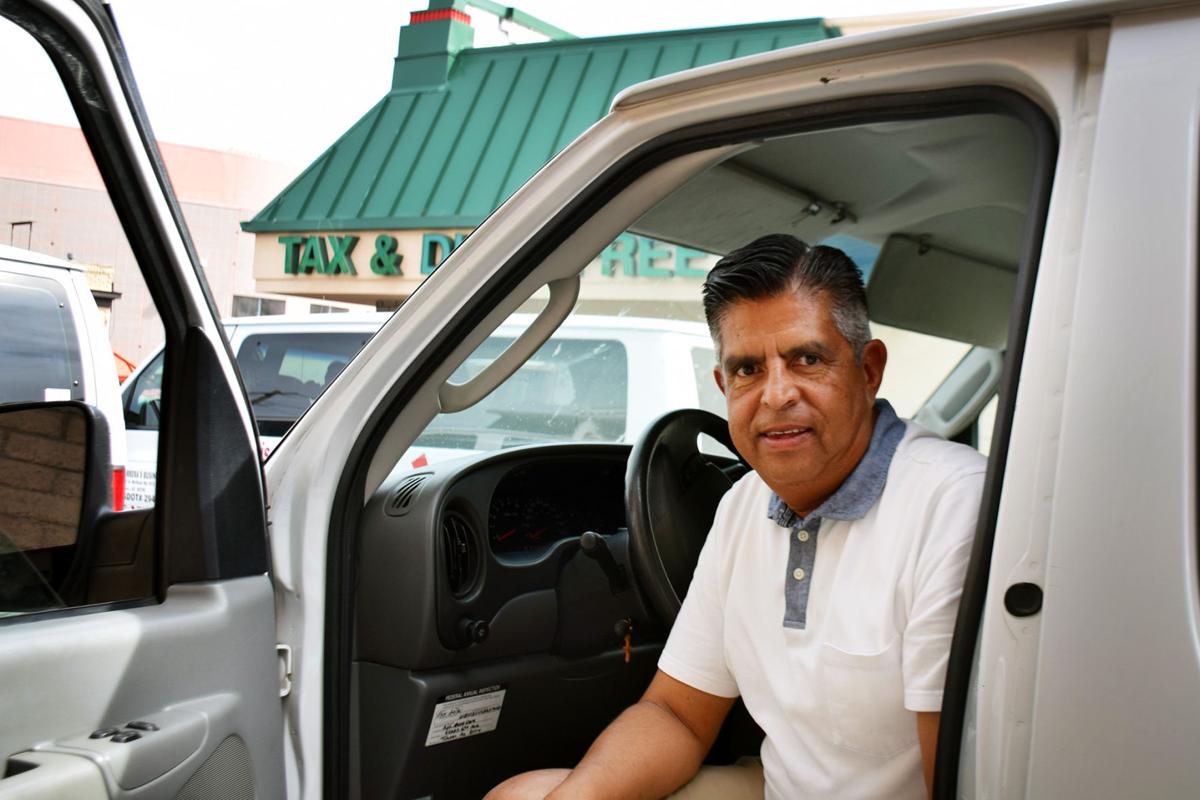 With fewer passengers and a lower fare, his profits plummeted. "Now the owners are in agreement to level the price back to $1
2 (for a ride to Tucson)." Sahuaro, Sonora and Premier shuttle companies, which all take passengers to Tucson, have also discussed how many runners each can send to find clients in
Mexico and how many drivers should be allowed to stand on the street calling out to customers, Garcia added. "But right now, there's two drivers on the corner," he said, looking across the street at drivers for competitor Sonora Shuttle.
"Both are soliciting and it makes it hard for people to come to us. They're not respecting the agreement. It's like a war." Martinez agreed, adding that they have to do what they can to bring in customers. "You know how it is . .
. If someone charges $12, I'll offer $8 and they'll say $6," he said. "There's no regulations." Of course, rivalry between the companies isn't new, Garcia said, and there have been complaints about hawking rides on the streets for years. But things have only gotten worse since Trump took office, he said. "It's Trump terror," Premier driver Murua said. "People used to come down from Phoenix or take trips from Mexico, but they worry their visas won't work anymore."
Shuttle customers also dropped off slightly late last year when the weak Mexican peso plummeted past the 20-per-dollar mark in world currency markets, said Vasquez, who's been a Sonora Shuttles
driver for 14 years. However, he added, this is the first time he's seen such a dramatic lull. "It's gone down 70 percent," he said. "The price of the dollar went up and people still traveled. And now the dollar has gone down, but no one is traveling anyway.
They're scared.
" He emphasized that he thinks those fears are mostly unfounded, noting that he has always had positive interactions with U.S. Customs and Border Protection officers and Border Patrol agents, though he
complained that long lines at the port aren't helping the problem, either. And most of the people crossing the border now are local residents of Ambos Nogales, rather than his usual clients from Magdalena, Ímuris, Hermosillo and other Sonoran towns further from the border. Those customers, he said, are waiting to see what Trump does.
Garcia, who said he used to shuttle to Tucson twice a day with a full van, is now trying to get by with one round-trip drive with three or four passengers per day. He added that he's hoping travelers during the "Semana Santa" holiday period will pick up business this week. "We're hoping every break we start getting more people traveling," Garcia said. "It's hard, but we're still here."
http://www.nogalesinternational.com/news/shuttles-see-slow-business-increased-competition-amid-trump-terror/article_79781dee-1e55-11e7-9fd6-cf207a4c7244.html