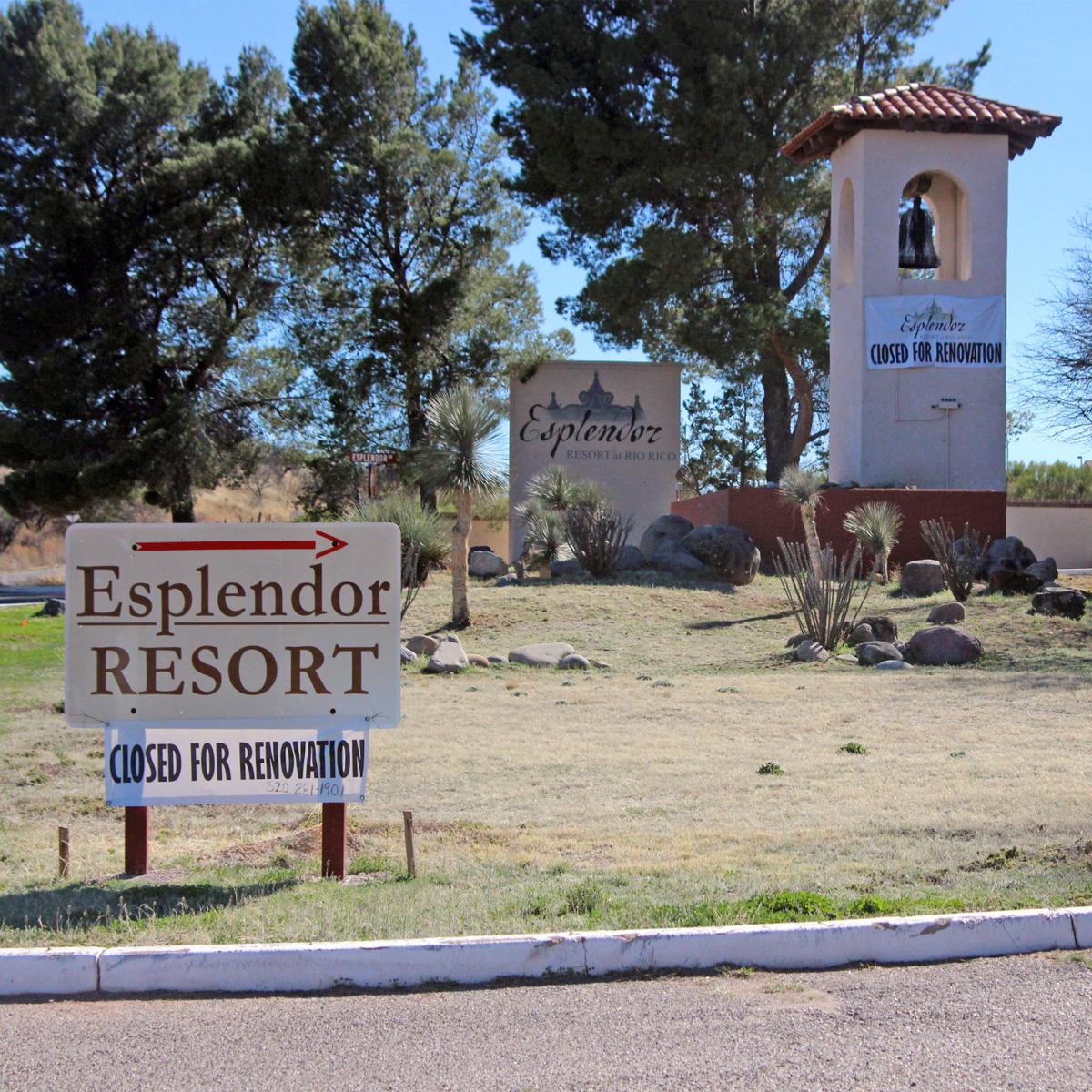 Though the Esplendor Resort in Rio Rico was slated to open this spring after shuttering its doors last August to undergo a massive renovation, a snag in the planning and design phase has pushed back the grand re-opening to February 2018. "There w
ere delays in the plans, in the design, we modified a lot of the plans,"
Operations Manager Joseph Chavez said in a phone interview Wednesday. "All the plans are finally complete,
the engineering. I've been informed that we're getting started on the complete renovation in the next few weeks, that includes guests rooms, the restaurant and clubhouse."
After nearly five decades in business, the Esplendor Resort closed its doors on Aug. 6, 2016 to undergo "the most substantial renovation in the property's history," the hotel's management company said at the time.
The entire property has since been fenced off and though it was scheduled to re-open in the coming months with updated rooms, a ne
w restaurant and bar area and a renovated sun deck and pool, there's been little movement on the property.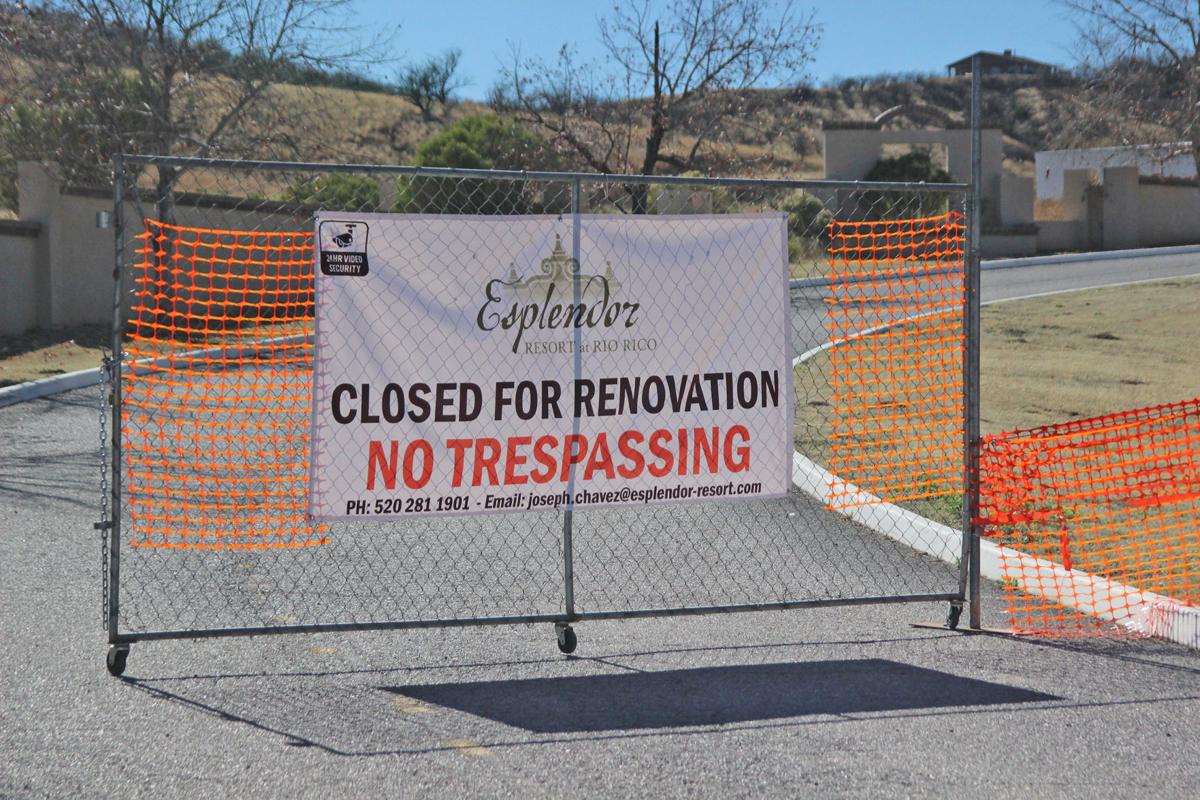 The renovations are aimed at creating a more energetic vibe at the resort and attracting a younger crowd. As part
of that new vision, Chavez said, management would like to turn the ballroom, which was traditionally used to host meetings and events such as weddings and birthday parties, into a weekend entertainment spot.
A contractor from Albuquerque, N.M. has been hired to carry out the work and will hire local subcontractors to work on the project, he said. Construction will begin with the demolition of the lobby, kitchen and restaurant area, which was gutted by an overnight fire in June 2015 and has been closed ever since.
Though the structure is intact, that portio
n of the hotel has remained unused because of extensive fire and smoke damage. Chavez said in the meantime, crews have been working to upgrade the
landscaping and fix the sprinkler systems and lighting on the property. In addition to the renovations, Chavez said, the hotel will also undergo a name change. "My understanding is there will be a name change, part of the plan to cater to millenials, but the name hasn't been given to me yet," he said.
Golf course
Despite the hotel's closure, the Rio Rico Golf Club on Pendleton Drive has remained opened during the renovation. Heritage Hotels and Resorts, which owns the Esplendor and the golf course, entered into a lease-purchase
agreement with Jane Chanik in May 2015. Because the golf course operates as its own entity, it's been mostly unaffected by the closure, Chanik said. "A few
years back it was definitely the stay and play type of thing, but as of late, there's been no real impact with the resort closing," she said, adding that once the golf course and hotel are up and running, they'll be "nothing but complimentary" to each other.
Chanik, who grew up in Tucson and has been involved in the golf business since 1988, said when she moved back to the area in 2014, she sent her resume to four golf courses and Rio Rico was the first to contact her. "W
hen I moved, (the golf course) was a stellar championship course that hosted U.S. Open qualifying, PGA Q-School, and myriad tournaments. Just an amazing course," she wrote in
an email, adding: "I was surprised and saddened to see the condition it had fallen into … a once stellar course was in major disrepair."
She said after meeting
with the management company who was overseeing the course at the time, she entertained the idea of taking it over, but figured that she'd have a couple of years to make a decision. However, after the management company backed out of its contract three years early, Chanik said,
she had about two weeks to decide whether or not to move forward. "It was a leap of faith, a move from the heart, and one we have no regret making," she wrote, adding that according to her agreement with Heritage Hotels and Resorts, she'll be able to purchase the golf club by June 1, 2019. Chanik said her goal is to turn the golf club i
nto a community center that, in addition to having golf, al
so provides a space for local organizations to meet and host events.
"The golf model, and this is just my opinion, the golf industry went a little bit south, overbuilt courses and they overcharged. A lot o
f people couldn't play or didn't enjoy it because it was so
expensive," she said in a phone interview Wednesday. "We're fortunate that we own all the water rights so we don't have a large water bill over the summer.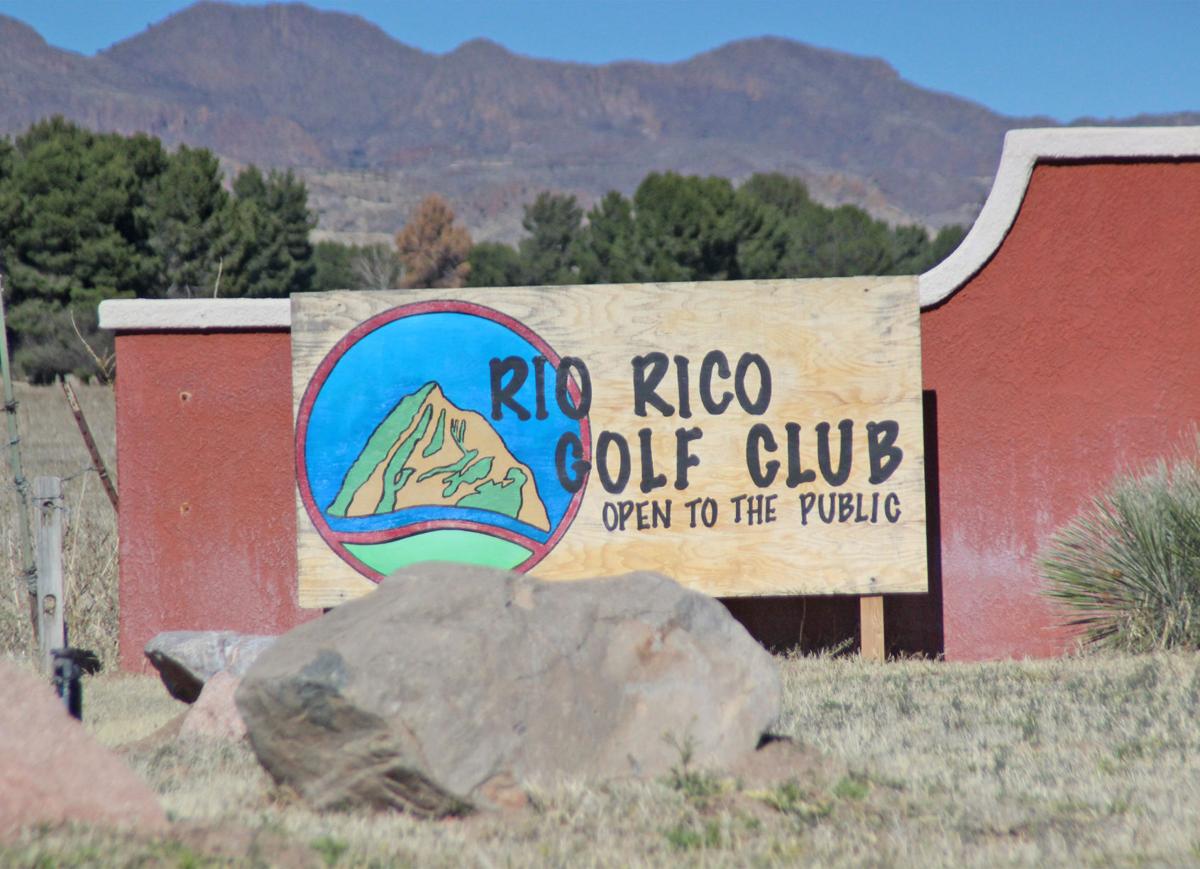 That puts us in a fine position to b
e able to charge fair prices year-round. My idea has always been opening it up to the community by keeping it affordable." In the last year, the golf club has hosted junior golf camps, fundraisers for various organizations and employed 17 local residents. Going forward, Chanik said,
she'd like to offer footgolf, concerts in the park, summer movie nights and eventually host the local Fourth of July event.
She also wants to show that golf can be environmentally friendly. To accomplish this, the golf course has partnered with students in Rio Rico High School's agricultural science program, and Chanik hopes to plant gardens throughout the property to cultivate ingredients to be used in the restaurant, sold at farmers markets and donated to local food banks.
She also plans to implement rain harvesting systems to cut down on water bills and use alternative energy sources like solar power to power
golf carts and the clubhouse. "We're making it so that the word golf and the word environment don't clash," she said. But despite her experience in the golf
business, the venture hasn't come without challenges. She said when she took over the facility, it was in need of repairs and various infrastructure improvements.
Currently only the front nine holes are open, but Chanik said she hopes to restore the rest of the golf course in time for next season. "It'll depend on the money," she said. "We have the water rights, but getting the water out there is the issue, pumps, things like that. We need to do it in stages."